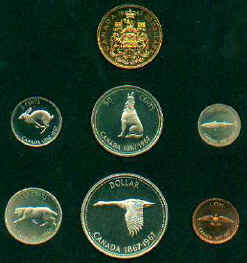 1967 Canadian coinage celebrating
Canada's 100th birthday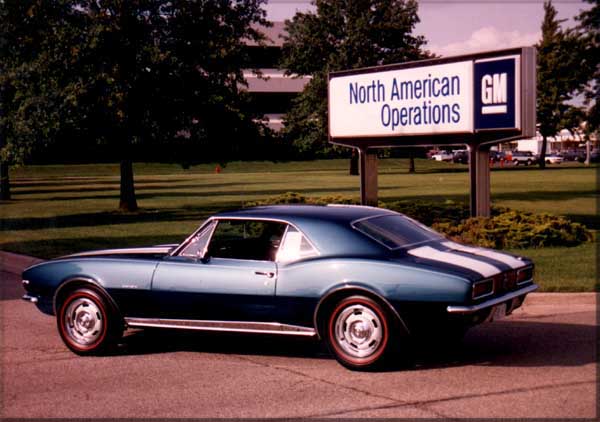 1967 Camaro Z-28 (first year for Camaro)


The last time the Toronto Maples Leafs won the coveted Stanley Cup NHL Championship was in 1967. That would mark the last Cup tournament held among the "Original Six" National Hockey League teams. Toronto mucked through a so-so regular season, finishing third with 75 points, 19 points behind the first-place Montreal Canadiens. But, in the playoffs, things fell into place. Toronto beat Chicago in five games in the semi-finals. In the final against Montreal, the Leafs snapped a 2-2 series deadlock by upsetting the Canadiens at the Montreal Forum. They clinched the Cup in six games.
| | |
| --- | --- |
| | Che Guevara captured and killed by government forces in Bolivia. |
| | Muhammad Ali stripped of World boxing title after refusing to enter U.S. military service. |
| | The Green Bay Packers won the first ever Superbowl. |
| | The Monterey Pop Festival opens the floodgates to the 'Summer of Love'....1967. |
| | On December 10, 1967, Otis Redding (Sitting on the Dock of the Bay) dies in a plane crash. |
| | The first microwave oven, the Amana RadarRange was introduced, forever changing the way we prepare meals. |
| | The Bee Gees release their first hit single, "New York Mining Disaster, 1941". |
| | Dr. Christiaan Barnard performs the world's first heart transplant in Capetown, South Africa. |
| | Three Astronauts die In Apollo I fire on launch pad. |
| | Actress Jayne Mansfield dies in car crash. |
| | Dow-Jones high for 1967 reaches 943; the low 786!!!! |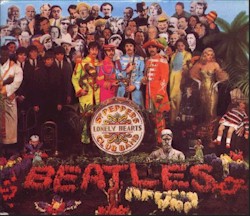 What else? "Sgt. Pepper's Lonely
Hearts Club Band" by The Beatles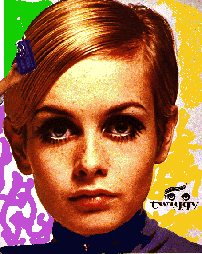 Twiggy
(the world's first super model)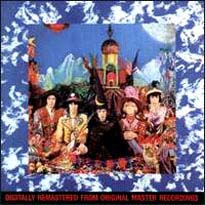 "Their Satanic Majesties Request"
by The Rolling Stones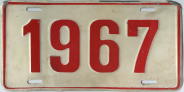 FACTS about the decade of the '60s:
| | |
| --- | --- |
| | U.S. Population hits 177,830,000 |
| | U.S. Unemployment reaches 3,852,000 |
| | U.S. national debt $286.3 Billion |
| | Average Salary $4,743.00 |
| | Teacher's Salary $5,174.00 |
| | Average Minimum Wage $1.00 per hour |
| | Life Expectancy: Males 66.6 years, Females 73.1 |
| | Auto deaths 21.3 per 100,000 |
| | An estimated 850,000 "war baby" freshmen enter college; emergency living quarters are set up in dorm lounges, hotels and trailer camps. |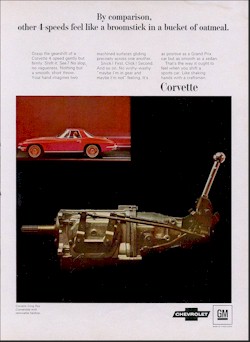 1967 Corvette magazine ad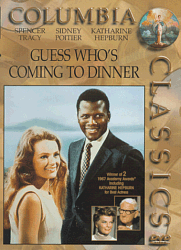 Guess Who's Coming to Dinner
-starring- Sidney Poitier,
Katharine Hepburn & Spencer Tracy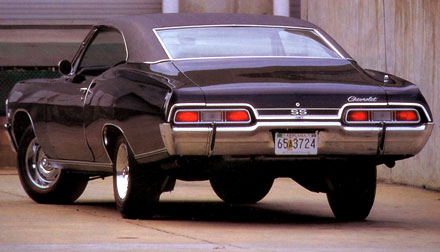 1967 Chevrolet SS427 - far from just a
regular Super Sport! Do some research on this
model......it really was something special.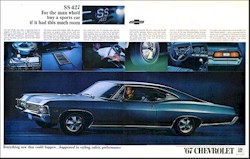 1967 Chevrolet SS427 magazine ad



1967 Chevelle SS396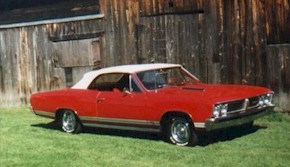 1967 Pontiac Beaumont SD396
(Canadian only)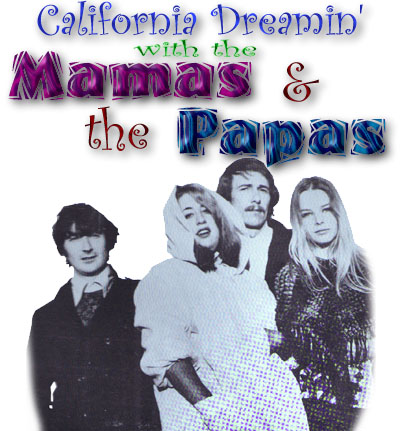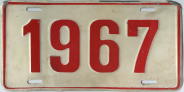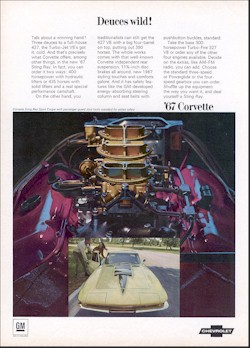 1967 Corvette magazine ad


"The King" marries Priscilla in 1967.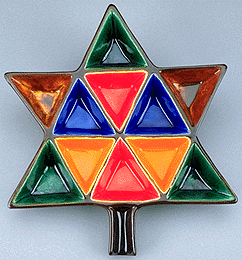 1967 Centennial logo celebrating
Canada's 100th birthday (1867 - 1967)
(did you notice it on the Canadian Centennial
dollar near the top of this page?)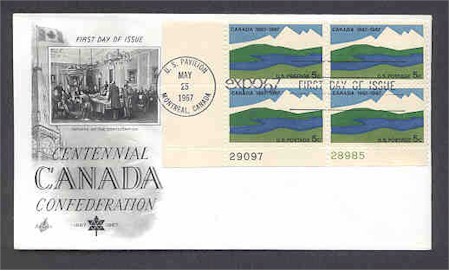 The U.S. joined us in celebrating Canada's 100th birthday by issuing
this special Canada Centenary 5¢ stamp (Scott #1324) in 1967. This first day
cover was actually mailed from the U.S. Pavilion at Expo '67 in Montreal.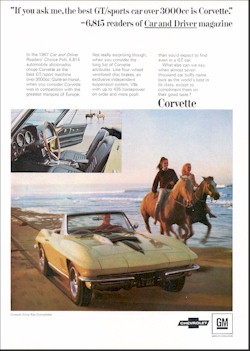 1967 Corvette magazine ad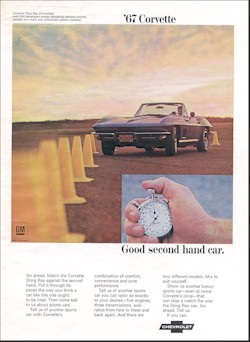 1967 Corvette magazine ad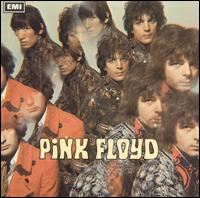 "The Piper at the Gates of Dawn"
by Pink Floyd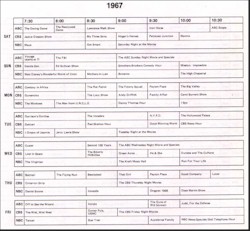 Click on the above image to check
out the TV schedule for 1967.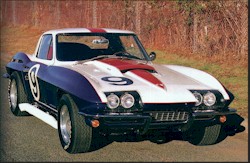 This 1967 Corvette L-88 (one of only
20 L-88s built in 1967) made its racing
debut at Le Mans. This car was "DRIVEN"
to the track from the airport (in place of
being trailered) because the trailer
was chuck full of parts!
Maybe you own one of the other 19 L-88s?



Rt. Hon. Lester B. Pearson
(Canadian Prime Minister in 1967)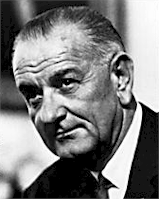 Lyndon B. Johnson
(U.S. President in 1967)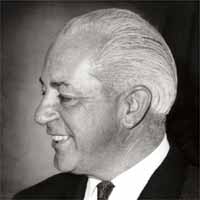 Rt. Hon. Harold Holt, Prime Minister of Australia
disappears while swimming at Cheviot Beach near
Portsea, Victoria on December 17, 1967.
His body was never recovered.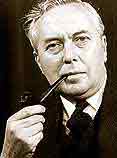 Rt. Hon. Harold Wilson
(British Prime Minister in 1967)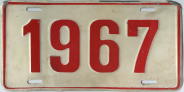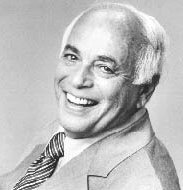 Allen Funt of Candid Camera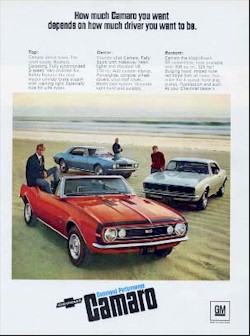 1967 Camaro magazine ad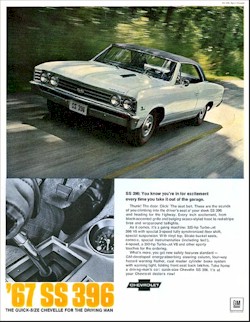 1967 Chevelle SS396 magazine ad

1967's Top Movies (in no particular order)
Bonnie And Clyde -starring- Warren Beatty, Faye Dunaway & Gene Hackman
The Graduate -starring- Anne Bancroft & Dustin Hoffman
In the Heat of the Night -starring- Sidney Poitier & Rod Steiger
The Dirty Dozen -starring- Lee Marvin, Ernest Borgnine & Charles Bronson
Valley of the Dolls -starring- Barbara Parkins & Patty Duke
Guess Who's Coming to Dinner -starring- Katharine Hepburn, Spencer Tracy & Sidney Poitier
Cool Hand Luke -starring- Paul Newman, George Kennedy & Dennis Hopper
Wait Until Dark -starring- Audrey Hepburn & Alan Arkin